Rubuguri, pronounced more like "roo-boo-gally" is a little town nestled in a long valley between the stately peaks that exemplify the landscape of this region.
Climb the steep slopes to the top of the ridges and you will be rewarded with views and horizons which will take your already panting breath away.
On one side you can see into the Democratic Republic of the Congo (DRC) and Rwanda, the borders highlighted by the three distinctive volcanoes.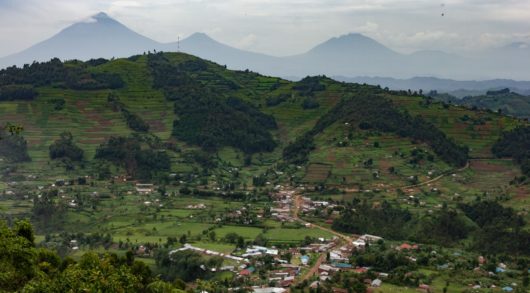 On a particularly clear night you can even see the glow of Nyiragongo's burning summit. Look to the other side and stretching off into the distance in the immense, dense, dark green blanket of Bwindi Impenetrable National Park.
Visiting here is a marked contrast to the city-scape of London which I call home, and so it stuns me that anyone can get anything done in such a beautiful part of the word. Down in the town however, life continues as it does anywhere else in the world, but with a few Ugandan quirks.
The town is composed of one main L shaped road whose two stretches define two distinct zones of the town, Rubuguri A, and Rubuguri B.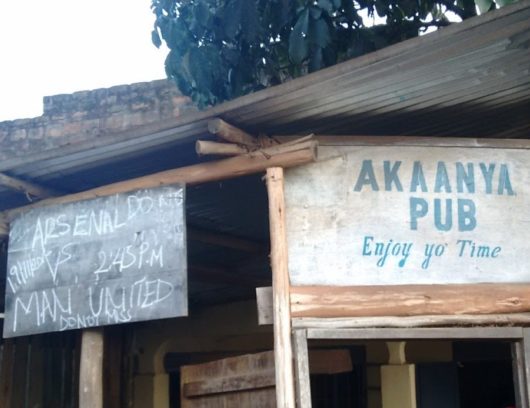 At the corner where these two meet is a playing field where you will see regular games of football, and one of the plentiful number of pubs to be found in this small town. This is a similar characteristic of rural English villages I find!
This particular one is called "Far West" and has a spacious interior, but my favourite is the "Akaanya" at the other end of the street leading to Rubuguri B.
It has a pool table and a man there who makes delicious Rolex and Katogo.
A Rolex (not to be confused with the watch variety) is a popular food item in Uganda combining an egg omelette and vegetables wrapped in a chapati, and Katogo is a traditional Ugandan breakfast.
At midnight the police come round to all the pubs to tell them to close, but this normally doesn't result in people leaving, often it will just turn into a lock-in as the doors close and those already inside continue a convivial drink or party. Akaanya plays music videos on the TV and is also a great spot to watch the football if you are that way inclined.
Rubuguri B is at the tourist end of the town and it is where you will find a small handful of lodges, pubs, the boda boda stand (a boda boda is a small motorbike taxi), and a number of little restaurants including Evelyn's Place & Geoffrey's pork joint.
A new honey shop has popped up on the main road supporting the Rubuguri Bee Keeper's Association.
Tucked back behind the main road is the medical centre, and behind that are two open pieces of land which is where the market is held every Friday. Here you can pick up clothes, fruit and vegetables, and livestock.
The road through the town is dotted with pedestrians, with the occasional bike or truck that can come hurtling down the slight hill and then off in a cloud of dust at break neck speeds.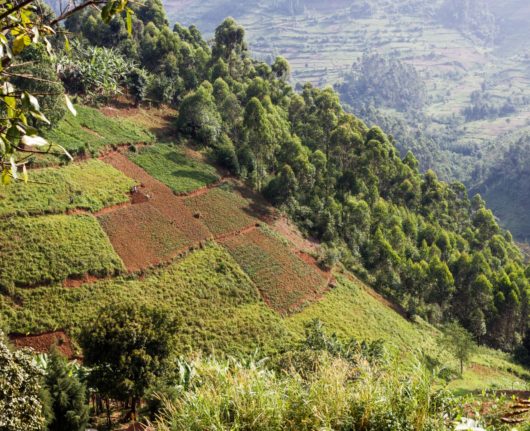 Rubuguri A is home to a bakery where you can get delicious Mandazi (Mandazi are like little Ugandan donuts) and a dairy whose generator can be often be heard in the morning signalling the start of the day. Here there are also lots of little corner shops and spots where you can get cars and bikes fixed.
A little bit further along the road which leads out of town and towards Kisoro there is a tiny petrol station with a hand pump, and off to your side a flat valley filled with crops. If you spend a little bit of time in the town and walk down the street you will almost certainly run into someone you know or spot them whizzing past on a boda.
Even if you are just passing through Rubuguri you will still feel welcome, especially if you are around when school finishes. At the end of the school day, Ugandan children in uniform spill out onto the road and will cheerily call out "Hello Mzunguuuu!"