Karungi Camp was founded by Yoly Phillips and a dedicated team of local staff in 2017.
"I came to Uganda as a volunteer in 2016 and promptly fell in love with the wild, rugged landscape of Uganda, the warmth of the people I met here and the random ways of life I hadn't experienced in the west.
I'm a pretty experienced (and adventurous) traveler, and I recognized a need for convenient, comfortable, and affordable accommodation for travelers and volunteers, as well as a great opportunity to fuse local culture and food with a restaurant for local community members and guests.
My team and I can't wait to meet you at Karungi!" – Yoly
Originally from Australia, with several years living in Canada before coming to Uganda as a volunteer and forgetting to go home!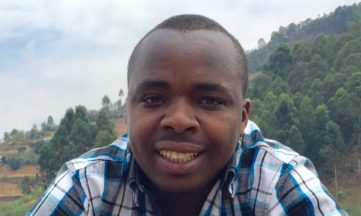 Gordon is originally from a nearby village, and has made Rubuguri home for the last 5 years.
He has been instrumental in Karungi's development and is very passionate about the area. Gordon loves to share his culture with all people who come to this part of the world.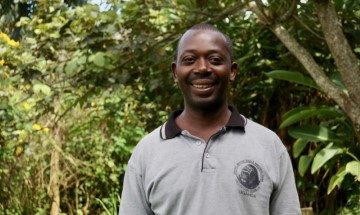 Orchestrator of the delicious meals you will eat at the camp.
Topher is originally from Buhoma.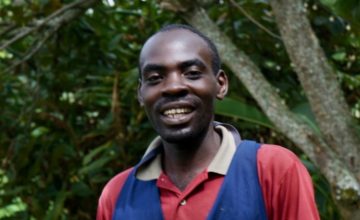 Helped build Karungi Camp!
He is our resident "get it done" guy.
He assists at meal time, is the resident Gardener, and carer of all our animals. Most importantly, is responsible for the hot showers you will relish after a long day exploring the area.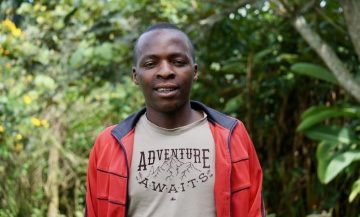 Yason has been with us from the beginning and works tirelessly to ensure Karungi's bar runs smoothly, is well stocked, and keeps our grounds looking amazing!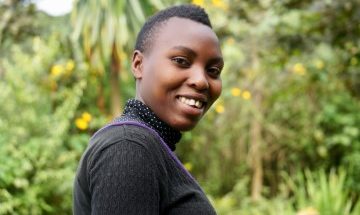 Vidah came to us as a hospitality trainee from a school near Kabale.
She showed promise and passion, so after completing her courses she came to join us full time! She will look after you during your stay at Karungi.
Karungi has been built through a lot of hard work and co-operation on our shared values and experiences. We believe in: