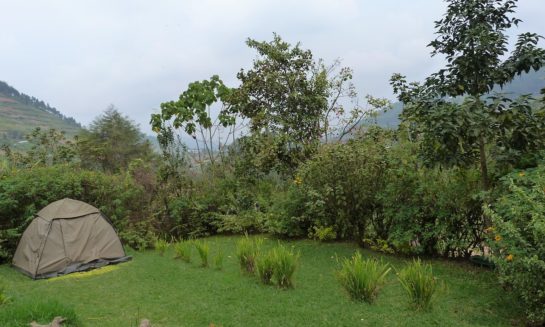 Karungi Camp is the perfect base for your adventures in south western Uganda, whatever they may be!
Karungi Camp is a comfortable, affordable, convenient, and fun place to explore.
You can choose to stay in one of our comfy cottages ($40 USD / night single; $60 USD / night double, inclusive of a local breakfast), or enjoy the outdoors all day and night in our campsite ($15 USD / night).
You will eat, drink, relax, and share your stories with local community members and other travellers in our onsite dining space.
Single (includes breakfast)
Double (includes breakfast)
Non-powered Camping Site
without breakfast
What makes Karungi Camp different?
Our goal is to ensure you take a piece of Uganda home with you in your heart!
We do this by providing you with the opportunities to experience the area, hikes, culture, artisanal skills. Rubuguri has talented guides, artisans, hosts, farmers and dancers all born in this beautiful and fascinating corner of Uganda.
They've grown up on the edge of Bwindi forest with mountain gorillas as neighbours and their homes are dotted between the steep emerald green hills below the mighty Virunga Volcano chain.
If you plan to stay at Karungi Camp, we'd love to help you meet them all!
The southern sector is relatively new to tourism compared to the busier northern side of the forest, the lodges have more space and the views are spectacular.
We think the best part of Bwindi is now on the map today because a greater number of gorilla families have been opened for visitors down here, we're proud to see the villages have the chance to become part of the tourism industry.
If you're interested in getting to know the real Uganda and adding a truly authentic edge to your trip, come and stay at Karungi, a lodge led by the local community.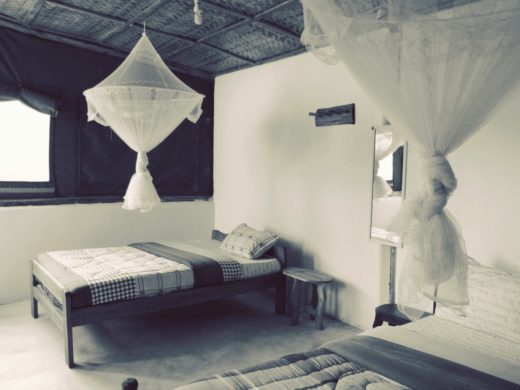 We are eager to help people who would like to track mountain gorillas and also support the communities that live along side them – or for those that would like to visit our destination, gorilla trekking or not. It's amazing how much there is to do here if you stay a few days.