Karungi Camp's aim is to make as many small impacts in the community as possible.
We intend to start with a few little projects, and have one or two of our neighbours get on board and join us.
Hopefully the effects will slowly ripple outward. Our long term goal is to become a 'demonstration' lodge where locals can come to learn new techniques – or see first hand, that it is possible to have delicious chicken meat from the local chicken variety or grow tomatoes without having to spray them.
Phase (1) Goals – Edible meat from the local chicken breed and additional supply of local eggs to Karungi Camp
The local chickens are raised for their eggs, which produce a rich, thick yellow yolk, and are incredibly delicious.
The meat from the local chickens however, is incredibly tough, and there is very little of it making it quite an expensive meal, and out of reach for most families.
Out plan is to breed and grow free-range chickens for eggs and meat.
In general tomatoes are not typically grown well in this area without the use of chemicals which are expensive.
We here at Karungi want to see if we can create a healthy overall environment for our garden and to reduce the need for spraying of chemicals on our produce.
Using the soil from our compost to improve the health and nutrition of the itaka (dirt) used in the gardens, we are creating our own organic fertilisers.
We are also planting companion plants together so they are able to naturally fight off or resist common diseases / pests.
Waste management is an issue that affects pretty much all of Uganda and makes the heart of most travelling mzungu's cry out in agony (well it does mine at least)!
The Ugandan community (in general) do not associate the collection of rubbish floating around their communities / homes / schools with their sense of pride in their tribe or country – a very different view point to western countries!
Karungi Camp are working to help the local community understand the importance of rubbish collection in their quest to become a tourism town!
At Karungi Camp – we recycle almost everything we can: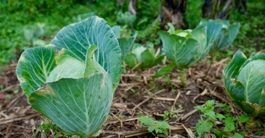 Is it possible to use materials that are readily available locally and inexpensive to create a greenhouse?
We are sure our tomatoes will like the greenhouse better than being exposed to the elements.
Want to help us execute any of these projects? Send me an email ([email protected]) or reach out to us via social media.